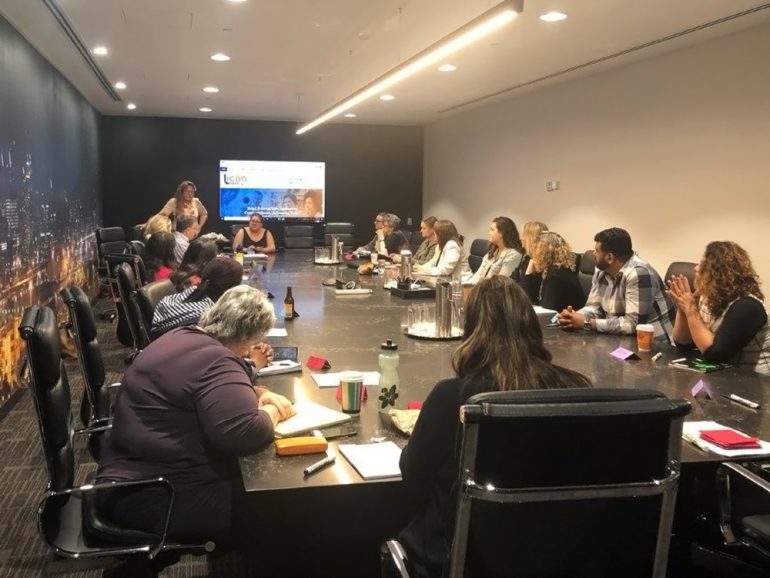 The 21st of October 2019 was a momentous date in four of Australia's eastern states; with the commencement of the long awaited EnergyAustralia/ICAN Learn Diploma of Financial Counselling scholarship program. South Australia, Victoria, New South Wales and Queensland all have newly trained teachers delivering the diploma of financial counselling under the watchful eye of ICAN Learn lead teacher, Robyn Shepherd-Murdoch. "It's amazing to see so many new students interested in undertaking the Diploma course with experts becoming teachers," said Ms Shepherd-Murdoch.
ICAN Learn welcomes the 25 new casual teachers and 70 new students to undertake the Diploma of Financial Counselling CHC51115, all of which would not have been possible without EnergyAustralia sponsorship. EnergyAustralia dipped their toes in the water by sponsoring the Diploma of financial counselling for 14 newly employed financial counsellors in the Central Goldfields, Central Highlands and Greater Shepparton regions, which completed in July this year, and are now in for the long haul!
Bernadette Pasco, ICAN Learn's Executive Officer, highlighted the great opportunity the scholarship programs have provided in linking new people to financial counselling through industry focused training. "All applicants are of extremely high calibre" said Ms Pasco."it's really exciting to have so many highly educated and passionate people come into the financial counselling sector, making a difference for consumers in financial difficulty; and equally exciting to assist qualified financial counsellors explore a new chapter in their careers by becoming teachers."
The months leading up to the delivery of the scholarship program have been incredibly intense. The small team have coordinated expressions of interest, enrolments, teacher training, course induction, access to learning portals, training material reviews, expectation management, Recognition of Prior Learning (RPL) processes, coupled with daily compliance requirements.
The EA initiative is a notable step in the move to increase the number of financial counsellors in Australia, a major recommendation of the DSS commissioned Sylvan report[1].

---
[1] 2019 Sylvan, Louise