ICAN Learn provides consultancy services to agencies, teams and organisations that are linked to the financial counselling and capability sector.
"It's a way we can build the professional capacity of the financial wellbeing sector" says Bernadette Pasco, ICAN Learn executive officer
"We're not just about getting people through qualifications; we're also about supporting the professional development of new graduates and assisting agencies to achieve best practice and uphold relevant industry standards."
Our staff have significant experience and diverse skills which has led to some great partnerships and ways to improve the journey of consumers of financial counselling and capability services.
Some of our key partnerships
" We've got a great relationship with State Trustees Victoria. It started with State Trustees wanting to explore different ways of working with their clients and build more of a client centred approach. We started with a Yarnin' Money experience with the management team at State Trustees, and we've landed with providing the accredited financial literacy education skillset and 8 units of competency that are extending the capability of staff." says Bernadette
Michelle Ludwig has been using her teaching and financial counselling expertise with this group and as a result there has been some great feedback.
Participants were able to work differently with clients, develop new skills and provide more effective services. An additional bonus was that many participants noted that they shared information with family and friends, which has ongoing benefits.
" Made me a better person"; " I liked learning about legislation"; " The education made me less transactional and understand why it is important to actively listen to my client."

Several participants noted that course participation led them to be able to apply for other roles in the organisation.
Building new opportunities with the ADF
We've built a great relationship with the ADF Consumer Centre with key personnel engaging in education to further their approach to working with their members.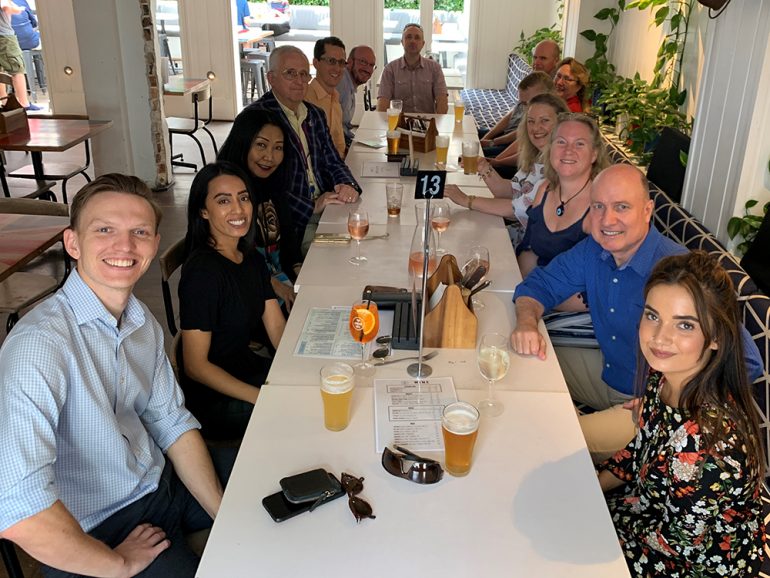 Developing regional relationships
ICAN Learn was excited to deliver the Diploma of financial counselling and support the development of 4 organisations: AV, BFFS, Child and Family Services [Ballarat] and Rural Financial Counselling Service in Gippsland, using a regional place based approach through our partnership with Anglicare Victoria. 
ICAN Learn works with agencies across the country to develop opportunities through linking funded scholarship opportunities to needs in regional, rural and remote locations and consults with agencies to improve opportunities and build new education models to enhance practice to ensure the best outcomes for their clients and workforces.