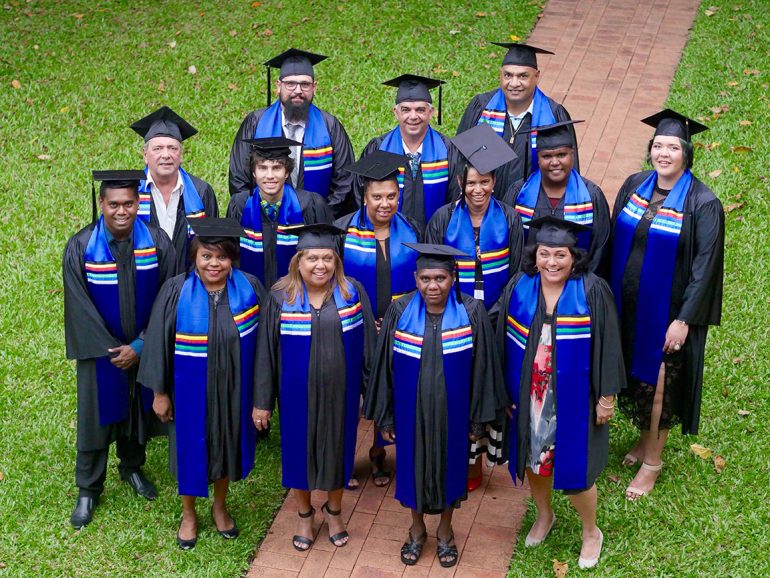 Over the next three years, ICAN and the Commonwealth Bank of Australia (CommBank) will provide 60 scholarship opportunities to advance career pathways for people from Indigenous and multicultural backgrounds in the Financial Counselling, Capability and Resilience sector. From entry-level financial capability worker positions to financial wellbeing program manager roles, ICAN will be offering a vocational education pathway to match career aspirations.
In partnership with CommBank, ICAN Learn will be offering a number of vocational education opportunities commencing with the Certificate IV Community Services which uses a financial capability approach by including three units in financial literacy education giving a variety to work related outcomes. The skill set in financial literacy is really popular because it gets people into work roles around financial wellbeing and capability and embedding this into the Certificate IV is a great entry to the workforce.
"The addition of a Certificate IV level course that targets the holistic development of financial capability workers has the benefit of creating greater access to people from diverse communities wanting to build a career within the financial wellbeing sector," said Bernadette Pasco, ICAN Learn Executive Officer. "It is a great entry point or even a progression for people that have already completed the skill set in Financial Literacy."
ICAN will continue to offer its Diploma of Financial Counselling program, the qualification required to become a financial counsellor. Bernadette highlighted how ICAN has built on the success of its long-term partnership with CommBank in delivering the Indigenous and Multicultural Diploma of Financial Counselling scholarship programs, over the last twelve years.
"A great success of the programs has been in professionalising these specific cohorts to be able to deliver culturally specific, localised financial counselling in their own communities, meeting local issues with local solutions in a culturally-sensitive manner," said Bernadette. "A key component of this success that we are building upon, is integrating a mentorship model of support with education and learning. We've always delivered the skill set in financial literacy as a lead into our Diploma courses, it's had 100% success rate in terms of completion with some participants being able to work in financial capability roles whilst they continue to study the Diploma. "
The scholarship program forms part of CommBank Next Chapter, an initiative designed to address financial abuse for CommBank customers and the community.
"Ensuring that people impacted by financial abuse and other forms of hardship are able to receive culturally appropriate support is a vital component of responding to financial abuse and domestic and family violence," said Claire Dawson, Executive Manager of Community Investment at CommBank. "We are delighted to extend our long-term partnership with ICAN and build on the success of the scholarship program in providing vocational opportunities to students from Indigenous and multicultural backgrounds."
This integrated model of support has helped ICAN to identify new vocational education products that can support the career journeys of Indigenous and multicultural peoples. ICAN will be offering a suite of accredited skillsets, including Lead & Support Colleagues (CHCSS0084), a leadership skill set suitable for those working in community services, including financial counselling and financial capability roles who want to explore and/ or develop their leadership skills as a next step in their career development.
The first scholarship program commenced in August 2022 with the Certificate IV in Community Services, specifically targeted to financial capability workers with financial literacy education units. The second scholarship program will be the Diploma of Financial Counselling commencing in March 2023 and there will also be a further delivery of the Certificate IV in Community Services commencing in June 2023. You can find out more about the courses and scholarships by attending an ICAN Learn Info Session on Thursday 3rd November at 11am or contacting enquiries@icanlearn.edu.au.
ICAN is a partner of the Commonwealth Bank's Reconciliation Action Plan and CommBank Next Chapter.
We are committed to developing a diverse workforce through the Indigenous and Multicultural mentorship programs, to better support the financial wellbeing of victim-survivors of family violence.