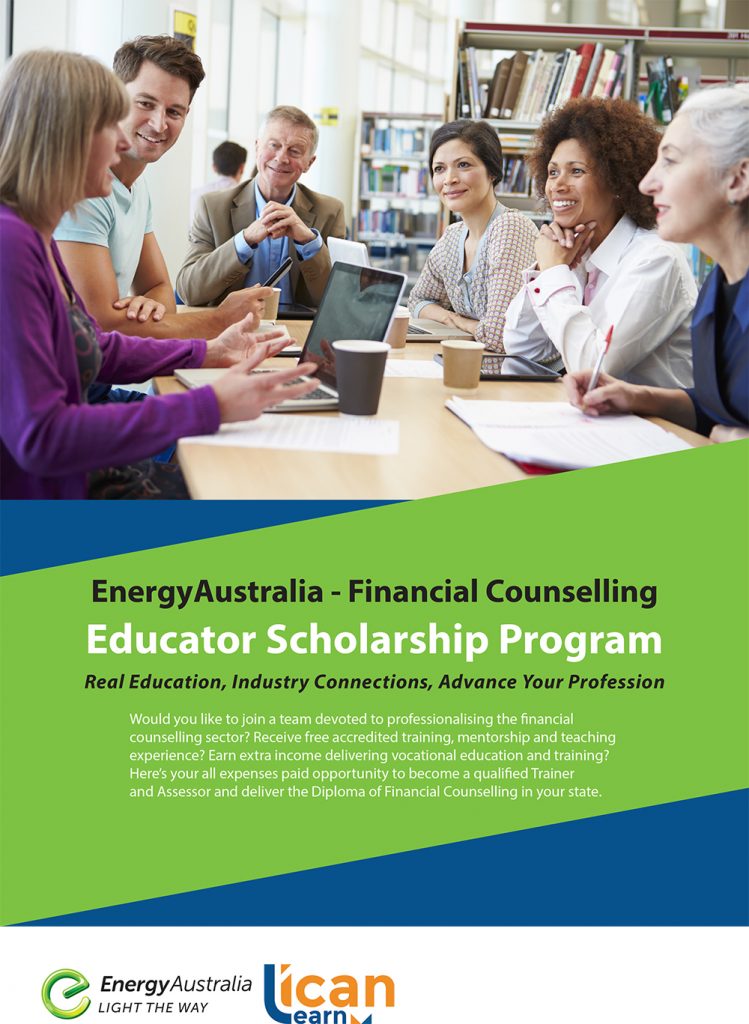 ICAN Learn is excited to have the unique opportunity to build the teaching capacity of the financial counselling sector through the EnergyAustralia FC Educator Scholarship Program. As many would have heard at recent FCAN, FCRC and SAFCA conferences, ICAN Learn is recruiting  experienced financial counsellors that want to become qualified trainers of the Diploma of Financial Counselling. The scholarship program is a sector first and will attract people that want to have an impact on the  financial counselling and capability sector's future through education!
If you're based in Queensland you still have until the Friday 30th of November 5.00pm to put in your expression of interest on the ICAN Learn website – access this link: https://icanlearn.edu.au/teach-ican-learn/  and don't forget to upload your resume at the last question.
NSW, Victoria and South Australia have already closed their expression of interest stage. Successful applicants will be contacted by their peak body in the next week or so with interviews coming up in the second week of December. Help ICAN Learn to educate and empower the emerging generation of financial counsellors to be educators and leaders of the future!
The program will provide an opportunity to gain the Certificate IV Training and Assessment, a qualification that you need to deliver training in the Vocational Education Training [VET] sector and casual experience working with ICAN Learn (Registered Training Organisation). This qualification and experience will open up a range of new Fiancial Counselling and Capability employment opportunities.