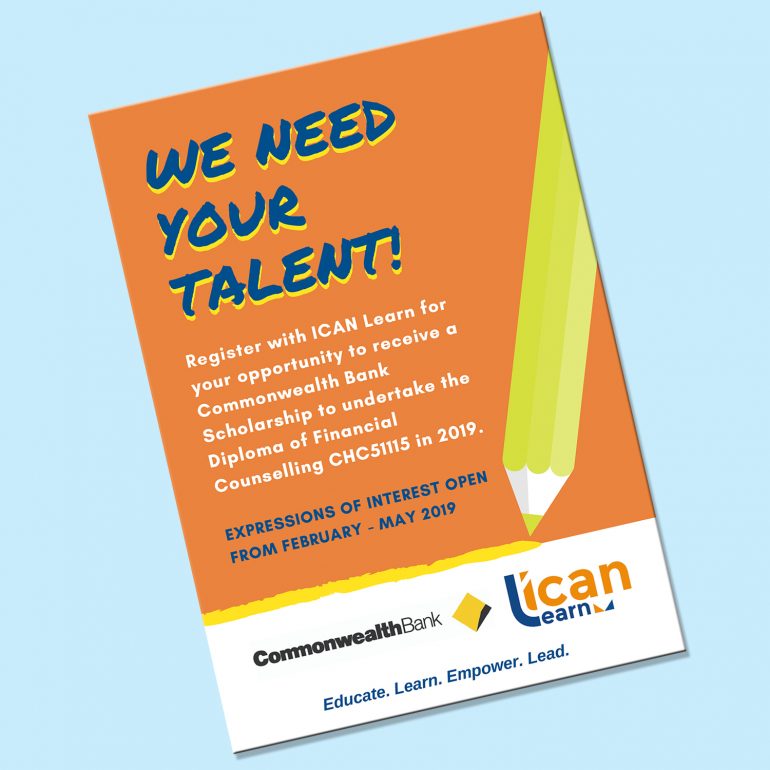 ICAN would like to thank the Commonwealth Bank of Australia's (CBA) ongoing commitment and continued partnership with ICAN Learn to support diversity and build representation of Indigenous and Multi-Cultural financial counsellors within the financial counselling sector. The three-year CBA sponsorship agreement will see four place-based diploma of financial counselling scholarship programs being delivered between 2019 and 2022.
The first Remote/Indigenous/Multi-Cultural Diploma of Financial Counselling (CH51115) Scholarship Program is to be held in the Northern Territory later this year. The team at ICAN Learn are now seeking applications, with a closing date set for Wednesday the 31st of July. This is a great opportunity to receive a free diploma qualification (normally priced at $8000.00) in a supported learning environment.
Click here to learn more or apply now for submit your application today. Please NOTE: Make sure all application questions are answered before you submit.