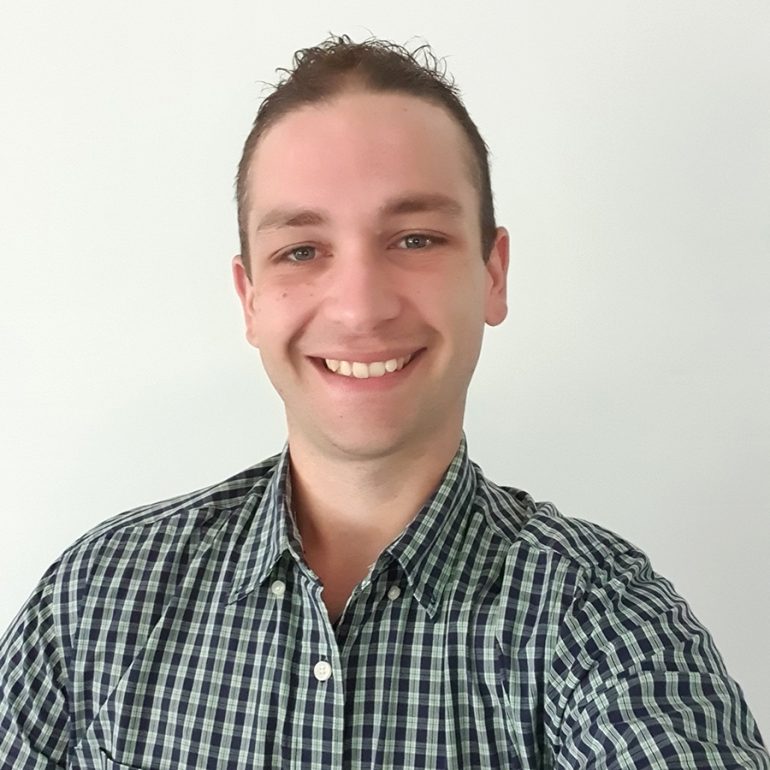 Brendan Busuttil was studying to be a Financial Counsellor before realising that becoming a Financial Capability Worker was a better fit.  Brendan tells us why changing to the Financial Literacy Skillset course put him where he wanted to be.
It's great to catch up with you Brendan! Can you tell us a bit about yourself and what you do?
I live in Melbourne and work for the National Australia Bank (NAB) as a NAB Assist Associate. NAB Assist is a fantastic program that supports customers in financial difficulty. Before that, I worked for the hardship team at EnergyAustralia, which was a great experience as it gave me an understanding of how anyone can end up experiencing hardship. When I'm not working, I'm a keen lawn bowler and volunteer driver of the bowls club shuttle bus!
You decided to change courses while studying with ICAN Learn, can you tell us about that?
It's been a big journey, actually. I originally started studying the Diploma of Financial Counselling with ICAN Learn. However, with competing commitments and a full-time job, the additional Diploma workload became a bit much.
I ended up meeting with Bernadette Pasco and Robyn Shepherd Murdoch from ICAN Learn to talk about where I was at. In a nutshell they ended up saying, 'look, we know you're pushing through the Diploma and giving it your best, but we want you to succeed, so we think the Financial Literacy Skillset would work better for you'. I was so happy and relieved! I really felt heard and validated. Changing to the Financial Literacy Skillset course was the perfect move as it allows me to work as a qualified Financial Capability Worker. It's also a pathway to becoming a Financial Counsellor if I want to build on my skills down the track. I will be forever grateful to Bernadette and Robyn for the understanding and support they gave me.
What does a Financial Capability Worker do?
As a financial capability worker, you provide people in financial difficulty with advocacy and support. You're not there to provide financial advice or tell them what to do with their money. You're there to find the best options to help them take back control of their situation. When I'm driving members of my bowls club around, they often ask me what I do. I usually compare being a financial capability worker to driving the bus – I can be their tour guide, I can show them what services are available and give them options, but they need to tell me what they want to do. I can help someone by providing information and alternatives, but ultimately that person needs to decide what's best for them. That answer comes from within.
How does someone end up in hardship?
First of all, anyone can end up in financial hardship. Life situations can create vulnerability where there wasn't any before. Just look at COVID. Many people, including business owners, are experiencing financial difficulties for the first time. Other people may be struggling with illness or the loss of a family member, or addictive behaviours due to what's going on in their lives. Domestic and family violence is a huge contributor as well. There are so many issues that put people into hardship. Things might be going well for you financially, but suddenly – bang – here you are.
What obstacles can people face when seeking support?
I think people sometimes feel very constricted with their options. Making change is a thought process. People get used to doing their finances one way, for a long period of time. As soon as the door shuts on them and it's time for change, it can be confronting. Often this is the space that vulnerable people are coming out of, so empowering them with knowledge and support is vital in moving them to a place where they can thrive.
What has the Financial Literacy Skillset brought to your work?
It's given me a huge understanding of the ingredients that create a vulnerable person's life, as well as the importance of human interactions. When I talk to someone experiencing hardship, I want to know about their life – the debt can wait – we'll get to that. I want to know what's going on for them, what do they need to get out of the situation. Understanding what's going on for a person allows you to learn something new about how they got there. Everyone's needs are different, and they require various levels of support. It's getting to understand people's lives and treating them as individuals.
What were the course highlights for you?
I loved meeting all of my fellow students. Everyone came from different backgrounds and sectors, and it showed me how broad the need is for financial capability workers and how I can improve my own skills. On the practical side, the learning was fantastic, and we were encouraged to exercise our own opinions and thoughts. Our course facilitator, Lisa, was absolutely amazing! Lisa is so knowledgeable and made the classes relaxed and fun, which made it easier to understand. I couldn't be more complimentary.
What advice do you have for someone interested in doing the Financial Capability Skillset?
Do it – we need more qualified financial capability workers out there. I would also say, please go into the course with an open mind. The sector is not all black and white. There are areas of extreme grey. Ask lots of questions and be prepared to examine your values and accept change. Empowering others to make changes in their own life is incredibly rewarding. I can't thank the team at ICAN Learn enough for their support and for giving people like me the chance to get into the industry.
You can register for ICAN Learn's free course information webinar on 2nd February here.
You can also find out more about ICAN Learn courses here.