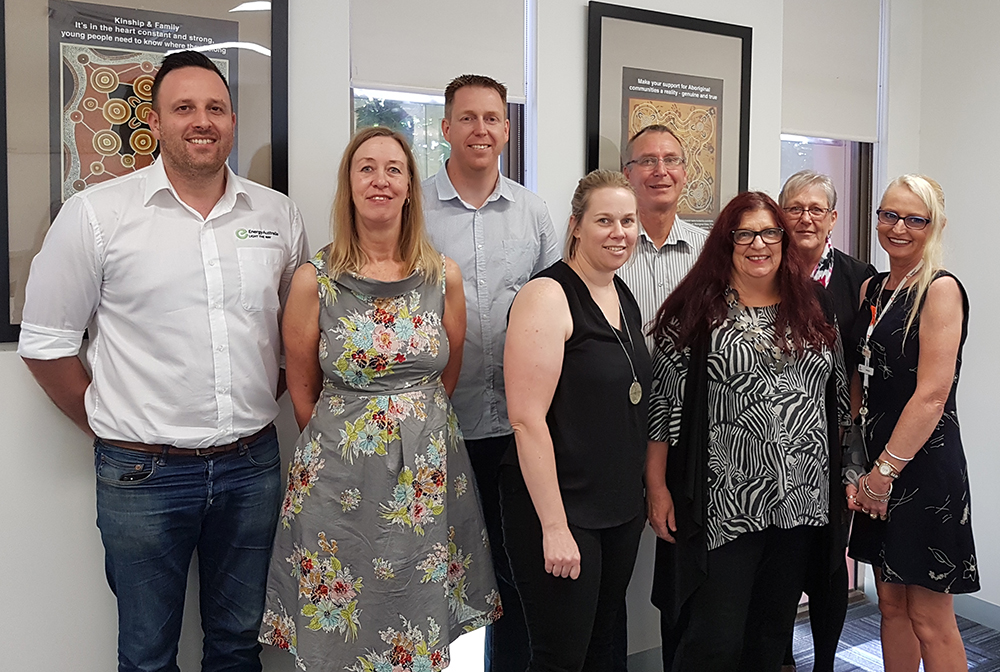 EnergyAustralia, as part of a larger partnership with ICAN Learn to mobilise and strengthen the financial counselling sector gave 10 fee paying Bendigo Diploma of Financial Counselling students the opportunity to recover their expenses, in what is seen by all involved as an amazing gift to the region.
As a sector driven registered training organisation, ICAN Learn wanted to kick its first year off with a training initiative that would address a regional issue within the financial counselling sector. The issue in this story reflects the concern of many regional areas, in that recruiting qualified financial counsellors in areas of high need is almost impossible. Located in the northern area of the Central Goldfields in Victoria, Bendigo is a large regional city that's had its challenges recruiting qualified financial counsellors.
ICAN Learn had the opportunity to work with the local financial counselling agencies Bendigo Family and Financial Services and Anglicare [formerly St Luke's] to design and deliver the first industry focused Diploma of Financial Counselling program in a regional city. The win-win approach would allow for training to be provided locally, with financial counsellors from the region being involved in the training design and delivery. Most importantly the initiative would provide participating FC service organisations with a traineeship style recruitment opportunity.
Financial counsellors and managers from both organisations met with EnergyAustralia's Kane Stella and Louise Nicolidis in the week leading up to Christmas, where this generous opportunity was announced. Kane and Louise were able to hear first-hand about the need for financial counselling and the difference that this opportunity has made for both the students and agencies involved.
As a new RTO, ICAN Learn was unable to access VETfeeHELP, a government payment system that allows students to defer payment of course fees. Regional training and employment funding initiatives were also dependent on the training provider having access to VET feeHelp. This resulted in potential employees committing to paying upfront fees in order to meet requirements of the financial counselling sector, showing amazing dedication and commitment.
To reduce fee costs, ICAN Learn's Bernadette Pasco negotiated with Anglicare Manager, Financial Counsellor and Trainer, Tracey Grinter to provide free teaching time and a training space for the course. Two Jan Pentland Foundation Scholarships, administered by Financial Counselling Australia also helped reduce costs of the overall program. Agencies involved provided placement support and ongoing employment, with Child and Family Services Ballarat and Shepparton Family Care also benefitting from the initiative.
Outcomes from the initiative have gone way beyond Bendigo, with Anglicare now providing financial counselling outreach services to Echuca and Maryborough, areas living with high disadvantage. This regional initiative is proof that we can achieve amazing social impacts if and when we all work together.