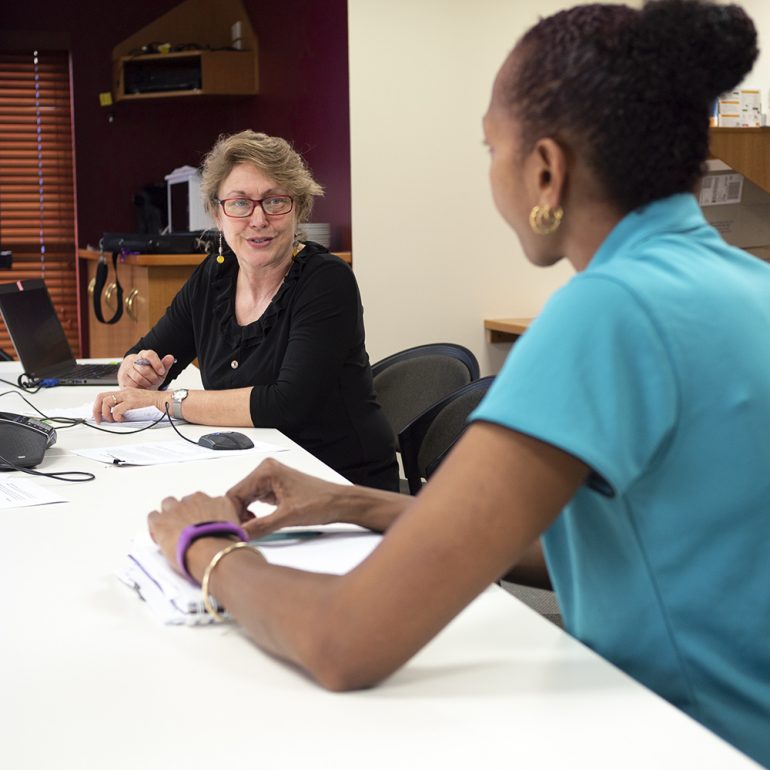 Sadly we advise that Bernadette Pasco has resigned from the role of Executive Officer at ICAN Learn to commence the next exciting chapter in her career.
Bernadette's contribution to the establishment and growth of ICAN's social enterprise, ICAN Learn, has made it the successful Registered Training Organisation that it is today.
Bernadette has led a dedicated team of qualified teachers and experienced compliance and co-ordination staff, who all play an integral role in delivering high quality training to both our students and the Financial Counselling sector. From humble beginnings as a 'start up', to becoming the leading provider of the Diploma of Financial Counselling nationally, Bernadette leaves ICAN Learn knowing she has contributed to growing the Financial Counselling and Capability workforce, which is particularly critical in the current COVID-19 environment.
Bernadette leaves ICAN Learn in a very strong position, and we thank her for her expertise, passion, and tireless work in developing the Financial Counselling and Capability Sectors. She will be missed by us all.
The ICAN Board has appointed Director Bob Frazer as the Acting Executive Officer of ICAN Learn during the leadership transition, ensuring business continuity until a new permanent Executive Officer is appointed.
If you have any questions about the changes at ICAN Learn, please feel free to contact Bob Frazer at bob.frazer@ican.org.au.
For student or course enquiries, please contact administration@icanlearn.edu.au.