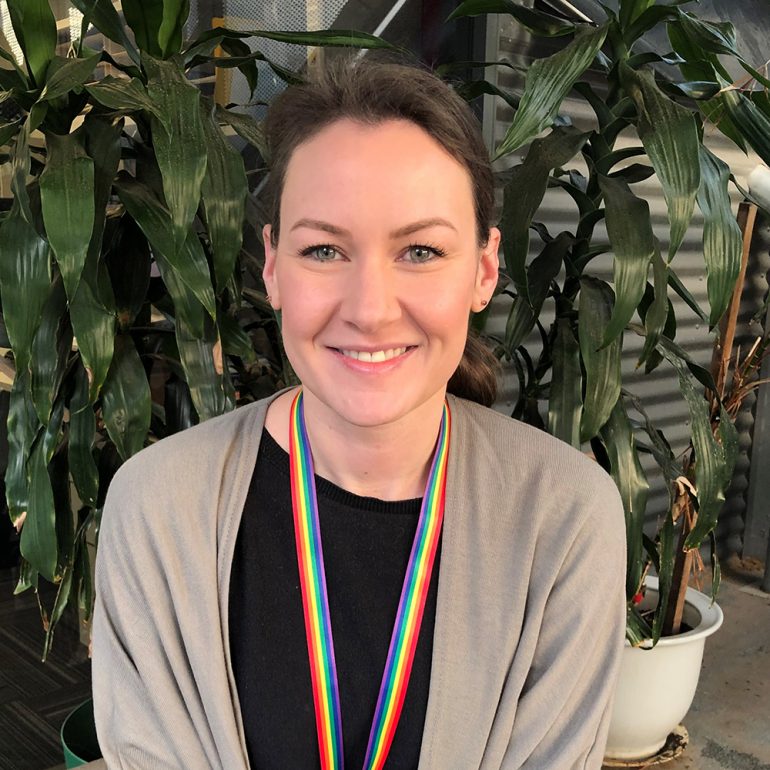 For Laura Powell, completing her Diploma of Financial Counselling wasn't enough. She wanted to teach it as well.
Welcome to ICAN Learn Laura!
Can you tell us about the pathway that led you to financial counselling?
I'm originally from England, so I've worked in various financial services in both England and Australia, from debt collection, investment banking, and a financial administrator with State Trustees Victoria, so I've seen a lot! I could see many people had enough basic financial knowledge to get by, but if something went wrong in their lives, they didn't know what to do or who to talk to. My intuition told me there must be an independent service out there somewhere that was free and nonjudgmental to help people with their money issues and improve their financial literacy. Eventually I found Jenny Elvey, General Manager of Bendigo Family and Financial Services, who immediately said, 'come around and talk to me about financial counselling!' I couldn't believe what I'd been searching for was right on my doorstep!
How did you end up with the EnergyAustralia Scholarship?
After my conversation with Jenny Elvey, the stars aligned and within days I was enrolled in the EnergyAustralia Diploma of Financial Counselling Scholarship with ICAN Learn, it was that quick! I also received a couple of Recognition of Prior Learning credits for my experience working with vulnerable clients and managing casework. The timing of the scholarship couldn't have been better, and industry connections led to Tracey Grinter, Regional Development Manager for Anglicare Victoria, offering me a student placement which turned into full-time employment. I'm now the Team Leader for Financial Counseling in North Central with Anglicare Victoria and a part-time teacher for ICAN Learn.
When did you decide that you wanted to teach financial counselling?
Straight away! Tracey is also a casual teacher for ICAN Learn, so I did a bit of guest speaking in her classes which gave me exposure to what teaching financial counselling would be like. I'm very passionate about financial counselling and capability and really wanted to teach it. I completed my Certificate IV in Training and Assessment online during COVID, which turned out to be beneficial. I understand what it's like for students learning online, so I already come with that perspective. Course content designed for face-to-face training doesn't translate online, so you need to get people engaged using other techniques such as breakout rooms for side conversations that could otherwise be lost online. I love this sector, so to have the opportunity to teach and inspire other people to make a difference is hugely rewarding.
What courses have you been teaching?
I'm teaching the Diploma for ICAN Learn and delivering non-accredited financial literacy training for community service workers at Anglicare. By providing financial literacy training, we can give community service workers the basic skills to assist their clients with their money. It also allows Anglicare to help people in the community to get immediate assistance rather than being put on a waitlist for financial counselling. It upskills the workers and clients, not just the financial counselling team.
As a teacher you bring a lot of experience to the role, including your specialist knowledge of working with family violence and helping with the bushfire response. Can you tell us a bit about that?
I started as a generalist financial counsellor and took up the family violence specialist role, so my casework was entirely about family violence. I was very keen on networking and building relationships to improve access to services, so it was great working with different groups and networks in a systemic approach, as well as doing the casework. The bushfire financial counselling team response was entirely different, but the experiences I've had supporting people with trauma helped prepare me for it. It's seeing the systemic angle of the chaos and then working out how it can be managed better next time – because there will be a next time – and how we can support financial counsellors through the process.
When you're not working, where will we find you?
My husband works as an accountant, but after hours we're busy looking after our animals – our dog, two cats, a rescue alpaca and two sheep. We're also about to get some ducks. At some point we have to put a limit on our menagerie – maybe – stay tuned!