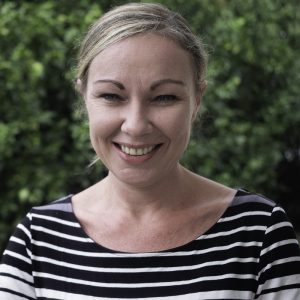 Welcome to ICAN Learn, Rebecca!
Can you tell us a bit about yourself, and how you came to join ICAN Learn?
I'm originally from Brisbane and moved to Cairns 6 years ago as I love the relaxed lifestyle up here. I have 12 years' experience working in the training industry, in registered training organisations and also corporate organisations. I started with ICAN Learn 5 months ago when I saw an opportunity had opened up to join the team and haven't looked back!
What does a day in the life of an RTO Manager bring?
It is rewarding but also challenging work when dealing with compliance on a daily basis. I enjoy the interaction with the students and being able to follow their learning journey.
What's the most exciting part of your job?
Working with an awesome team! I love coming to the office every day and working with our dedicated ICAN Learn teaching and administration staff to support the learning of our students and seeing them become qualified financial counsellors.
COVID-19 has changed all of our lives; how has the pandemic changed the learning environment?
We have had to alter the way we deliver our training to ensure our students' learning is not delayed due to the unexpected changes of COVID-19. We offer smaller and more regular group online Zoom classes and our teachers work very closely with our students to provide individual and group support. Our students have risen to the challenge of moving to online learning and like the fact they can still engage with our teachers and interact with other students in the classes.
What's on your wish list for the next 12 months?
To be able to travel the country freely when COVID-19 restrictions have lifted and meet the rest of our staff face-to-face, some of whom are experiencing the challenges of working and living in lockdown.
I am also excited about working with our team to grow ICAN Learn as we continue to provide high quality, industry focussed training to our students and the financial counselling sector.
Where are we likely to find you when the weekend hits?
Spending time with my husband and our dog – you'll normally find us out four-wheel-driving, camping and exploring beautiful Far North Queensland!