Since 2019, ICAN Learn has been working to increase the teacher population for the financial counselling sector. Through the generous sponsorship from EnergyAustralia and CBA, ICAN Learn has more than tripled the number of financial counsellors teaching the Diploma of Financial Counselling.
Most teachers are employed on a casual basis and are doing an amazing job working alongside our teaching lead, Robyn Shepherd-Murdoch; to deliver industry focused education to increase the number of financial counsellors in Australia.
Our newest recruits – Leanne Khan and Michelle Ludwig – were also casual teachers with ICAN Learn before joining the team on a part-time basis. Between them, they bring lots of financial counselling casework expertise in the areas of problem gambling, family violence, complex casework, community development, systems advocacy and a number of other areas, including teaching and mentoring.
We asked Michelle and Leanne about their work and their primary reasons for teaching with ICAN Learn.
Leanne Khan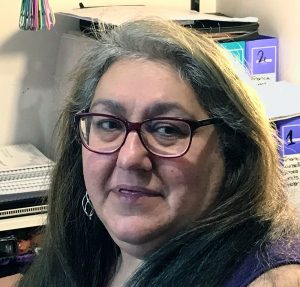 Leanne always had an interest in education, and this, combined with her passion for both community sector work and financial counselling, made logical sense for teaching to be her next step.
"I come with 25 years' experience in the community sector, and around 50% of that work has been in financial counselling. I bring commitment, enthusiasm, and years of casework expertise, which includes specialisations in gambling, family violence, natural disaster, and social security", explained Leanne.
"I love the practical "hands on" approach to teaching because I can bring real cases into the classroom to support student learning, and use a best practice model theory combined with social justice as the basis for learning", said Leanne. "ICAN Learn has a commitment to ensure that students understand a case management style of service, underpinned by social justice, producing well exposed, work ready candidates. In a nutshell, I believe my values and commitment to the financial counselling sector are mirrored by ICAN Learn's commitment to the sector."
Michelle Ludwig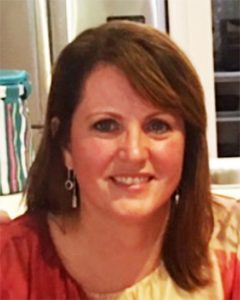 Michelle Ludwig has been a financial counsellor for 8 years and thought it was high time to head in a different direction.
"I decided to return to study recently by completing my training and assessment qualification [TAE40116], and now I'm excited to be a teacher with the ICAN Learn team," said Michelle.
"I will be able to share my knowledge and financial counselling experience with all of the new students who have a passion to join the sector. For the past three years, I have specialised in family violence financial counselling, and feel that I have much to share. Real case studies are so important to bring a 'live' experience to the teaching environment. I look forward to learning a lot more from the ICAN Learn experts in the field!"
ICAN Learn is excited that experts like Leanne and Michelle are prepared to share their knowledge and focus on this essential role in sector development.
Thanks Leanne and Michelle – welcome to the ICAN Learn team!