ICAN Learn, in partnership with Commbank, is currently offering a Certificate IV in Community Services Scholarship for Indigenous and multicultural peoples wanting to get into the sector to help their communities.  We caught up with Tracy Grinter, Course Co-ordinator at ICAN Learn to tell us why this is such a fantastic opportunity.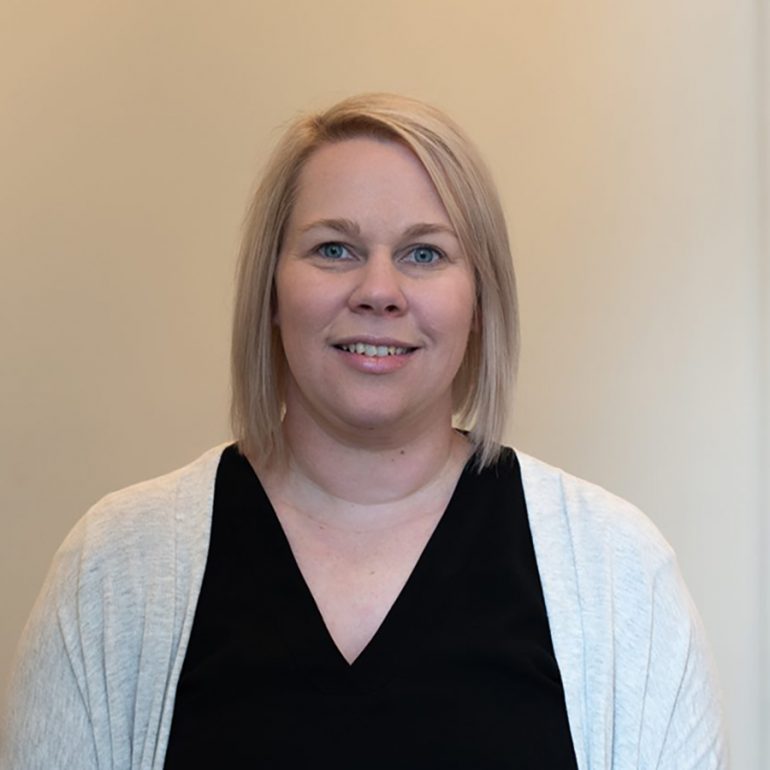 Hi Tracey!
Can you tell us about the Certificate IV in Community Services Scholarship?
The Certificate IV in Community Services Scholarship is an excellent entry-level qualification that offers a variety of career pathways and ongoing study opportunities for Indigenous and multicultural peoples wanting to get into the sector. The course is open to people of all ages, from school leavers to mature-aged students. The course runs for 12 months with breaks in between, so it's really manageable for people wanting to start studying or for those getting back into study. It's not a huge commitment, so it's great for balancing work/life commitments, and no experience is needed. Being an online course, it can be completed from just about anywhere in Australia.
Who is the Cert IV Scholarship designed for?
It's specifically designed for Indigenous and people from multicultural backgrounds interested in getting into the Community Services sector that may not have any previous experience. Indigenous or multicultural people know their communities, so they understand what will work best for their mob or community. Being able to take the skills, experience, and knowledge gained from the course and give back is one of the main reasons why people choose this particular path.
What if someone has never worked or has been out of the workforce for a while?
The wonderful thing about this qualification is that it's open to both school leavers and mature-aged students, so previous employment experience isn't a prerequisite. We deliberately keep our class numbers to 15 or less so we can really embed the training with practical examples and case studies that people can relate to in their day-to-day lives. We also have online breakout rooms where people can really engage in the training and share their life experiences and knowledge. Our teachers are also experienced community service workers and are always available to provide extra support.
Can someone start working in community services while they're still studying?
Yes, definitely! The financial capability skill set is the first component of the Cert IV, so people could go off and get a job as a financial capability worker – helping people to make informed financial decision and build their capacity to manage their money – after they complete those first three units. At the end of the course, they can also choose to branch off into another field, such as mental health, disability, youth work, or housing. The Cert IV in Community Services is also a great pathway to completing the Diploma of Financial Counselling if someone wants to continue their education.
What other sort of jobs can a Community Services Worker do?
This qualification offers many job options such as financial capability worker, intake or support worker, health educator, and case management, to name a few. It really opens a lot of doors for people into different employment pathways. These are really just the tip of the iceberg.
Are there any other ICAN Learn/Commbank Scholarships coming up?
Yes – ICAN Learn and Commbank is offering 60 Scholarships, so in addition to the Certificate IV in Community Services, we are also offering scholarships for the Diploma of Financial Counselling and the Lead & Support Colleagues course. People can follow the ICAN Learn Facebook page, or check our website to see when these applications open.
ICAN Learn is grateful to Commbank for their support and recognition of the benefit of having Indigenous and multicultural students working within their own communities and the capacity that builds within the community. It's pretty amazing having a corporation like CommBank that sees the value in the benefit it brings to people's lives.
Find out more information about the scholarships here: https://icanlearn.edu.au/courses/scholarships/
For more information about any of ICAN Learns courses including Certificate IV in Community Services go to https://icanlearn.edu.au/course/ican/ or register for our free course information session here