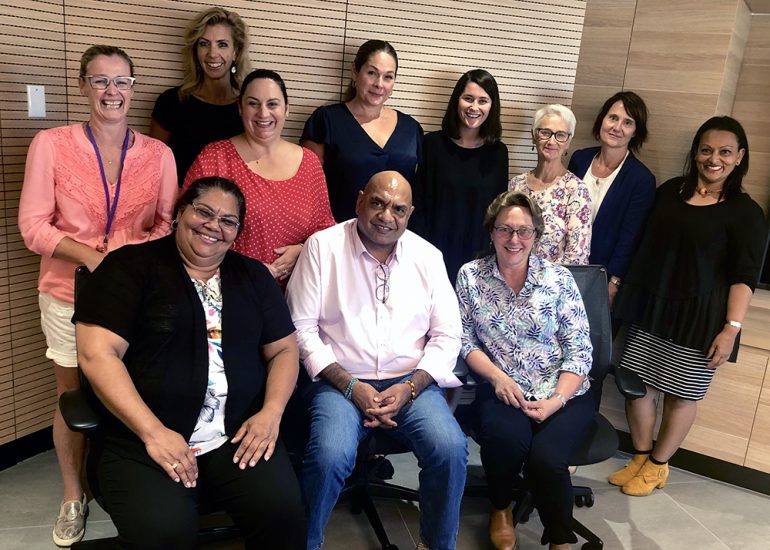 When North meets South, amazing things happen! ICAN Learn made history last week by taking a specially designed for women Yarnin' Money ® program to a whole new Victorian audience.
Eddie Buli, the brains behind Yarnin' Money said "it's a fantastic opportunity to show the adaptability of Yarnin' Money® to all audiences, transcending cultural boundaries, building respect."
Carmen Hegarty joined ICAN in 2017, and aside from working alongside Eddie to develop an understanding of the Yarnin' Money® style, she developed the women's approach whilst working as a financial capability worker and undertaking the Diploma of financial counselling with ICAN Learn.
February 21 and 22 saw the culmination of 12 month's work by Cathie Oddie, ICAN Learn and staff from Fitted for Work, Women and Mentoring [WAM] and HESTA , provide a unique opportunity to explore different ways to talk about our money story – an empowering way to explore barriers to financial inclusion and financial literacy for marginalized women.
Ms Oddie stated that the driving passion to link women at various levels to opportunities for empowerment and change led her to instigate this partnership.
Day 1 of Yarnin' Money® with women,led by Carmen, provided a great opportunity to explore different ways to talk about money, expose barriers and guide new ways of thinking through the money story; all members felt the full exposure of their story and the vitality that brings to money conversations.
Participants were led through day 2 by Eddie, exploring the pillars on which Yarnin® Moneyis built so that they could use it to develop their own approaches.
Participants were thoroughly engaged in the approach with reflections including:
"The Yarnin' Money® wheel gave me a bird's eye view of my situation and along with the timeline- it made me think differently. I think it'll be great with clients."
"It [the approach] opened my eyes to different issues."
Participants will become part of the Yarnin' Money ICAN Learn community of practice and continue to develop their own Yarnin' Money® style to empower change in those they work with every day.