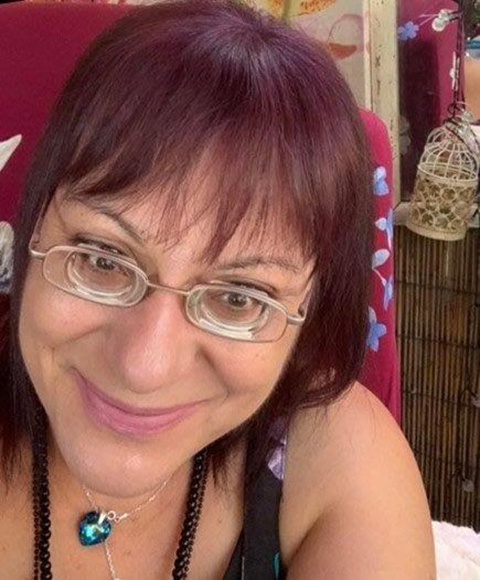 Angelikh Koutsidis already had a Diploma in Mental Health when she changed careers to become a financial counsellor after being awarded the EnergyAustralia Diploma of Financial Counselling Scholarship. She tells us why working as a Financial Counsellor is so rewarding and her hopes for the sector in the future.
Hi Angelikh – congratulations on completing your Diploma of Financial Counselling!
Why did you decide to change careers and study financial counselling?
I was working at the Zahra Foundation at the time, a post-crisis domestic violence service that offers financial counselling as part of their tailored programs for empowering women. I was supporting the financial counsellors in their work and loved it.
I wanted to study financial counselling for a few years, but I didn't think it was a reality due to limited finances and being my family's sole provider and carer. Then one day my manager asked me if I was interested in applying for the EnergyAustralia Diploma of Financial Counselling Scholarship, so I jumped at the chance! I already had a Diploma in Mental Health, so this was a career change for me. Being awarded the scholarship was like a gift; I couldn't believe it! Everything about the course was fantastic.
Besides a professional qualification, what else did the Diploma give you?
It's given me the knowledge and tools to support people practically and allows me to quickly alleviate stress from a person who's already going through a tough time. I'm all for practical action as it gives someone hope they didn't have before. When you work with vulnerable or traumatised people, you realise that sometimes it's been a long time – if ever – that someone has listened to them with compassion and empathy. The ability to make someone else feel valued and important gives me great satisfaction. It's a privilege to go on a journey with someone, advocate for them, and let them know they have rights.
What does being an advocate mean to you?
I am a fierce advocate. I grew up in domestic and family violence, have mental health challenges, am a single mother and have a visual impairment. Living within this intersectionality helps me find common ground with people, promotes understanding, and contributes to my genuine approach. I want to assist in bridging pathways for people in challenging circumstances, encourage opportunities that promote growth and help someone find their 'calm'.
What is the best part about completing your Diploma with ICAN Learn?
My sense of pride and achievement in knowing I have learnt so much in a new skill set! It boosted my confidence and helped me feel equipped to provide practical, relevant support and encouragement to the people who are struggling. It has made me more aware of my own subconscious bias, so I can challenge my thoughts and tackle things from a neutral perspective. ICAN Learn made the journey rewarding, fun, and flexible. The teachers really listened to my needs and challenges and supported me to reach my potential. Studying with ICAN Learn changed my world, gave me confidence, and helped me believe in myself. They walk the talk, and for that, I am grateful.
What would you say to someone wanting to become a financial counsellor?
It's a rewarding experience learning journey that will give you skills for life and connect you to your passion. It is a lot of work – life's not straight – but the teachers are always there to listen and support you with whatever you need. The group sessions are very informative and are a great way to connect to diverse perspectives and make connections.
I began this course thinking, 'I'm not good enough; I can never be a Financial Counsellor', but now I have the skills. It's continuous learning where you gain competencies and confidence through experience, peers, and especially clients. It's a very practical profession. To me, it's the ultimate community service.
What would you like the sector to look like in the future?
I don't think financial counselling is advertised enough, and I don't think people know what financial counselling is, which is an issue itself. People get referred to financial counsellors, but they don't know what they do. I have a vision of financial counselling going mainstream, where financial counselling centres are as common as medical centres and people can drop in and say, 'I don't know what this is about'. Financial literacy is a real skill. With everything going on in the world including the devastating impacts of climate change that Australia is regularly seeing, and people struggling just to survive to afford basic needs, our services are needed more than ever.
Tell us something people may not know about you
I have a Greek word tattooed on my wrist that means 'I Exist'. After growing up in a volatile situation, I felt like I didn't have my own existence; life always seemed to be about what everyone else wanted. So this tattoo reminds me that not only do I exist, but I always did. I am proof that anyone can achieve anything.