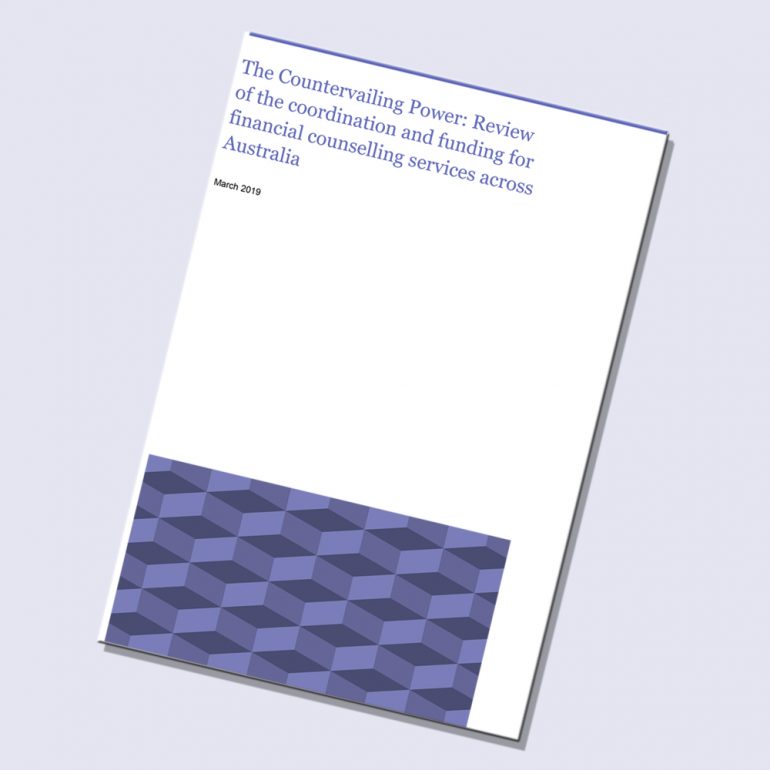 The Indigenous Consumer Assistance Network (ICAN) and training subsidiary ICAN Learn were pleased to learn of the Morrison Government's announcement earlier this month, to consider strengthening support to the financial counselling sector. ICAN CEO, Aaron Davis said, "the release of 'The Countervailing Power: Review of the coordination and funding for financial counselling services across Australia' has provided industry, government and the financial counselling sector with some well-considered recommendations in which to move forward."
Of particular interest to ICAN Learn Executive Officer, Bernadette Pasco, the review noted that during consultation, providers explained that while training is important to build and maintain a professional workforce, the requirement to complete the Diploma of Financial Counselling may be a barrier to increasing the pool of financial counsellors. For some provider's this presents a workforce challenge as it can be hard to ensure all staff have completed this qualification.
One Commonwealth-funded financial counsellor stated, "A challenge going forward after December 2019 is the need for all financial counsellors to hold the Diploma in Financial Counselling. This is an expensive way forward for counsellors who are not funded as the cost is $6000."
The review also noted that, additional challenges to gaining and maintaining qualifications exist for financial counsellors in rural and remote areas, as courses are difficult to access, a counsellor may require a locum, and attendance costs are high. Recruiting and retaining staff in regional areas is also difficult. In these area's additional employment benefits must often be offered, to negate the challenging conditions.
"Through our own extensive sector consultation, we had identified these training issues and have developed a place-based training model to support regional and remote areas," said Ms. Pasco. "The model has been successfully trialled in regional Victoria with a new program commencing in the Northern Territory. In both these instances, we were also able to provide scholarships through corporate partnerships with the Commonwealth Bank and EnergyAustralia."
These initiatives and partners were highlighted in the innovation section of the review, stating, ICAN Learn is a social enterprise Registered Training Organisation whose purpose is to provide quality industry-focused education to those wanting to become financial counsellors and capability workers across Australia. This organisation partners with CBA and EnergyAustralia who provide a range of scholarship programs for individuals to obtain the required education and training to become a financial counsellor. This includes focused opportunities for Aboriginal and Torres Strait Islander peoples and those in multicultural communities.
Minister for Families and Social Services Anne Ruston said the Government accepted the aims of the recommendations and would work with the sector and broader industry to consider the development of the Government response.
"The financial counselling sector provides face-to-face help for 125,000 people every year and demand is growing as Australians are faced with an increasingly complex suite of financial products," Minister Ruston said. "The Morrison Government understands how important it is for the financial counselling sector to be well positioned to support Australians in need of financial advice and advocacy."
Financial Counselling Australia CEO, Fiona Guthrie, said, "The report is a huge vote of confidence in the financial counselling sector. Its recommendations, if implemented in the spirit intended, would transform the sector, and dramatically increase the number of people who could access free financial counselling."