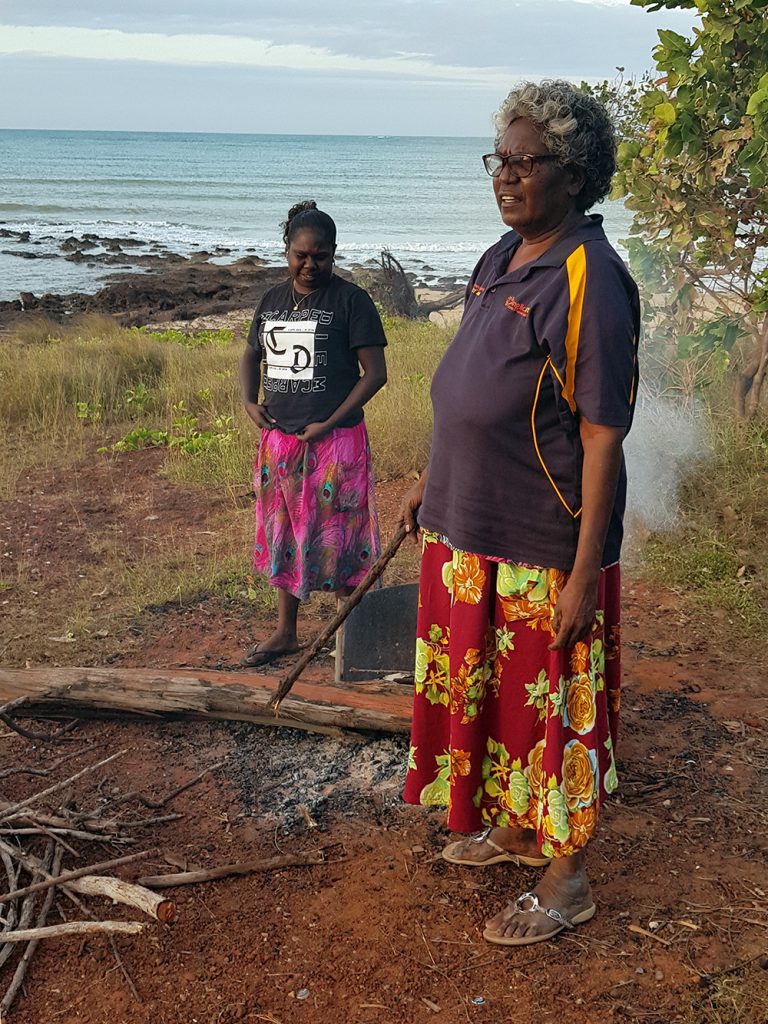 For a week in June 2019, Carmen Hegarty and Bernadette Pasco from ICAN Learn headed to Nhulunbuy in Northern Territory for an immersion experience in Yarnin' Money and financial literacy education training.
Sandy Graham Senior Manager – Operations Support at Anglicare in Nhulunbuy contacted ICAN Learn some time ago to see what could be done in terms of combining Yarnin' Money approaches with the more conventional training requirements for Financial Capability Workers in the region, with the aim to build workforce capacity and broaden its reach.
Participants came from as far as the remote Aboriginal communities of Ramingining, Gapuwiyak and Ngukurr and shared in the learning experiences together with staff from Anglicare in Nhulunbuy. Ramingining is in central Arnhemland near the Arafura Swamp (Murwangi), Gapuwiyak is in north-east Arnhemland on the shores of Lake Evella and Ngukurr is situated on the banks of the Roper River in southern Arnhem Land.
The narrative approach of Yarnin' Money led to many wide ranging conversations about the different challenges in more remote areas fueled by predatory phone and online selling, the underpinning challenges about the understanding of value of money and a solutions focused approach to changing individual and community money stories.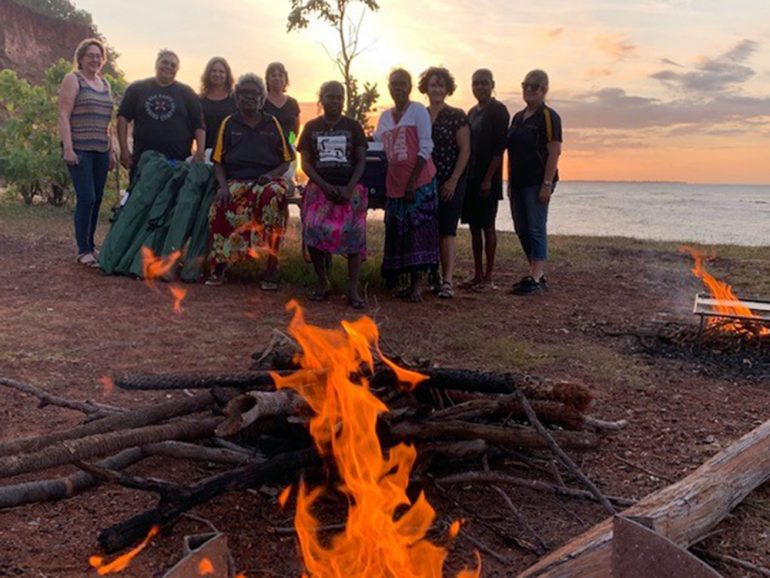 Carmen Hegarty capably displayed the 'Octopus' model a new tool to use with groups of women. Did you know that an octopus has blue blood, rich in copper so it can survive in low oxygen environments; that it can cut off and regrow its tentacles and keep functioning? Some great analogies that open up ways to talk with women about their stories, many of which include family violence and then use those analogies to build resilience!
Fiona Pettiford, Manager – Money Support Hub East Arnhem, said it was a great opportunity to explore the potential of Yarnin' Money and accredited training delivered together. There will now be additional capacity to deliver capability in the region. ICAN Learn's Yarnin' Money team is focusing on building additional capacity in the NT to work towards the mission to educate and empower locals to become the leaders of the future.
Ngukurr elder and local leader, Daphne Daniels, participated in the group and sees a strong link between financial wellbeing and the social model of health. Daphne is a strong advocate and runs exposure programs about the Indigenous way of life in Ngukurr. She is working to embed change in the Ngukurr Stronger Communities Program and sees the need to link financial wellbeing to health and closing the gap.
Miranda from Gapuwiyak has taken the opportunity to learn more about financial matters because she sees many inequities for people in her community. Miranda, who has other languages before English has just been employed by Anglicare as a financial capability worker, which means that she can provide great information to assist people in a real way. Yarnin' Money has assisted Miranda to gain skills for her role.
Roxanne from Ngukurr will be using her new skills in her everyday work with families in Ngukurr. She sees many ways that people can assist others reduce the risk of getting into financial troubles.
Dorothy, from Ramingining sees a lot of trouble related to money and say that tools in language would help. There was a start to the conversation about specific topics that affect people in their communities and ways that conversations can be had to explain financial rights.
Our time in Nhulunbuy brought answers as well as new questions about complex matters, encouraging ICAN Learn to continue to collaborate and look for the next opportunity to embed Yarnin' Money and support the development of capacity for financial literacy education and reducing the gap a little more.