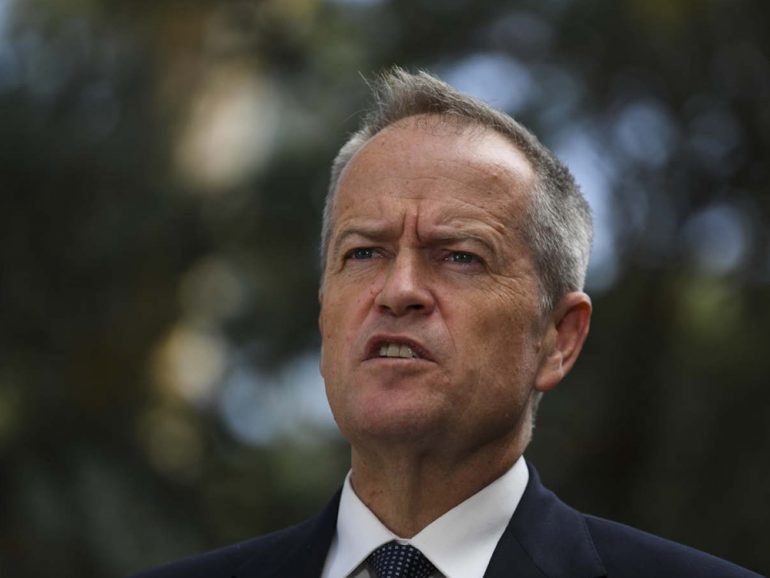 A recent federal government review of financial counselling and a Labor Party funding announcement made for the upcoming election has placed future funding in the spotlight, which would provide greater opportunity for new sector development through training delivery. ICAN Learn provides quality industry education to those seeking to become qualified financial counsellors and capability workers across Australia.
ICAN Learn, through its EnergyAustralia partnership and links to State peak financial counselling bodies, has recruited 20 experienced financial counsellors in Queensland, New South Wales, Victoria and South Australia to undertake Certificate IV in Training and Assessment TAE40116. The training will increase the number of teachers available to deliver units in the Diploma of Financial Counselling, drastically improving the opportunity and quality of vocational education.
In 2019-2020, ICAN Learn and EnergyAustralia are providing Diploma of Financial Counselling Scholarship opportunities for 20 students in each of the states mentioned above. Highlighting the significance of this delivery model, ICAN Learn Executive Officer Bernadette Pasco said, "this model could be scaled with increased corporate funding and administered through a traineeship approach, where participants undergo a combination of classroom and workplace learning and become work ready in the process."
The team at ICAN Learn has an extensive background in the provision of high-quality financial counselling services. Over the past 10+ years ICAN Learn's co-founders have noted the inconsistency in agency financial counselling approaches to systemic advocacy work with regulators and EDR schemes and other sophisticated financial counselling services. ICAN Learn co-founder, Aaron Davis said, "I believe varying approaches are major contributors to service variances, and can be attributed to agency understanding of the role of financial counselling as well as the differing quality of training received by financial counsellors."
The financial counselling needs of our communities across Australia are becoming increasingly more complex, not less. "Financial counsellors are now witnessing complex emerging issues including small business/sole trader debts linked with personal assets, family violence, elder abuse and an increase in the fluidity and complexity of financial product/contracts," said Mr. Davis. "There is also a significant increase in insolvency actions as middle class representation is growing, especially in regions that have industries in decline." With these growing complexities in daily financial counselling casework, brings the need for more technical and placement-based training for future financial counsellors. "This is exactly the moment when we need to be building upon and increasing the quality training standards for our sector", said Mrs. Pasco. In a current landscape where RTOs are seeking to reduce the work-placement requirement(s) implemented through the industry skills council review 2013 – 2016, we argue for its preservation noting the role it can achieve in building a workforce of financial counsellors who will be effectively prepared to meet the complex needs of our communities.
Studies have indicated that a disciplinary knowledge base alone – that is, training without hands-on experience – may not wholly prepare students for the workforce nor guarantee employment upon graduation (Govender & Wait, 2017; Wheelahan, Leahy, Fredman, Moodie, Arkoudis & Bexley, 2012). Work placement or work-integrated learning (WIL), can consolidate theoretical learning with practice by aiding students to "develop skills and attributes they need in a job" which are acquired in experiential environments (Govender & Wait, 2017; Wheelahan et al., 2012). Work placements "embedded into course curricula are an important vehicle" for assisting students towards work readiness by integrating the real-life contexts in which they will work into their learning environment (Von Treuer, Sturre, Keele & McLeod, 2013). In the work placement environment, "knowing and learning are co-constructed" through onsite learning, where students can "transform work experience into knowledge", only achieved by considering both the role (of the trainee financial counsellor) in conjunction with the environment "in which the role is enacted because this has a direct impact on the knowledge and skills practised and learnt" (Armatas & Papadopoulos, 2013).
Since ICAN Learn's establishment and registration in 2017, ICAN Learn's Lead Instructor, Robyn Shepherd-Murdoch, has been providing real-life learning opportunities for up and coming financial counsellors and capability workers, by supporting Diploma of Financial Counselling students to secure their 220-hours work placements, an integral component of vocational education. The placements have resulted in real employment outcomes for a significant number of ICAN Learn students, who have now entered the workforce in financial counselling roles. "Our training is delivered by accredited trainers that have at least five years' experience as practising financial counsellors," said Ms Shepherd-Murdoch. "ICAN Learn believes strongly in the mandatory 220-hours work placement for Diploma of Financial Counselling students. Having financial counsellors who have been involved in real-life case work by the time they graduate, provides assurance to the sector and the wider community that our growing sector is fully equipped to meet the financial counselling needs of the Australian community."
References
Armatas, C., & Papadopoulos, T. (2013). Approaches to work-integrated learning and engaging industry in vocational ICT courses: evaluation of an Australian pilot program. International Journal of Training Research, 11(1), 56-68.
Govender, C. M., & Wait, M. (2017). Work integrated learning benefits for student career prospects–mixed mode analysis. South African Journal of Higher Education, 31(5), 49-64.
Von Treuer, K., Sturre, V., Keele, S., & McLeod, J. (2011). An integrated model for the evaluation of work placements. Asia-Pacific Journal of Cooperative Education, 12(3), 195-204.
Wheelahan, L., Leahy, M., Fredman, N., Moodie, G., Arkoudis, S., & Bexley, E. (2012). Missing links: the fragmented relationship between tertiary education and jobs. Adelaide: NCVER.